Services Offered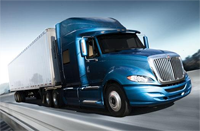 Our experienced service department will keep your truck in top condition.
DCH Emergency Truck Services Inc.  provides honest, reliable, and affordable maintenance and services to a wide range of customers in your area.  We specialize in a variety of innovative solutions, efficient customer service, state of the art technology, and competitive prices.
At DCH Emergency Truck Services Inc. dedicated mechanics and service staff provide you, our customer with the highest levels of automotive expertise and top of the line customer care. We are committed to providing excellent workmanship and high quality products to all our clients. DCH Emergency Truck Services Inc. takes great pride in our work and ensure satisfaction. We look forward to serving you.
---
Services Offered
Oil Services
Truck Repair
Lube Services
Trailer Repairs
Dolly Repairs
Electrical
Fleet Service
Preventative Maintenance
Brakes
Tires
Mufflers and Exhaust
Stearing and Suspension
Batteries
And More...24/7 Roadside Assistance